Medley Chart Template for 4 songs with Instruction and Example Chart
$14.99
Description
Included in this package:
1. Blank medley drum chart template to write out 4 songs on one page.
2. Instructions included with an medley
3. Medley chart example for reference.
Learn how to chart out your medleys your shows and play it right the first time.
This template was created by the author Liz Ficalora when she had to audition for a show band that played many medleys.
This method is road tested and works
This is a one of a kind template. Use it to build your show medleys.
Fix 4 songs on one page. Map out the short song form, add the basic beat for the song and tempo.
Land more show gigs when you can map out the show medleys and play it right the first time.
This template has road experience and it will help you land that show gig.
This template and other templates are available in the book "How to Write a Fast and Easy Drum Chart"
Try the Drum Chart Builder Software program to make clean and clear single song drum charts and print them.
This program was designed by the author so your charts will look just like the ones in the store.
I hope to have the medley chart template available in Drum Chart Builder along with the extended chart.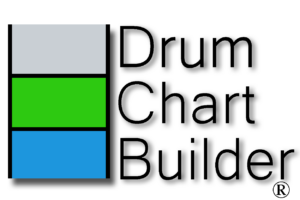 Thanks for looking.