Praise and Worship Drum Chart Bundle
$19.99
Simple and easy one page drum chart of the Praise and Worship Drum Charts
No bar after bar of notation to read.
Level – Beginner to Pro
40 Days Matt Maher
Because He Lives – Amen Matt Maher
Draw Me Close to You by Michael Smith
I Know That My Redeemer Lives by David Haas
I Will Rise by Chris Tomlin
Lord I Need You by Chris Maher
Oceans (Where My Feet May Fail) Zion
One Things Remains by Ft Kristian Stanfill
Strength for the journey

 

by Michael John Poirier
This is the Day by Bob Hurd
You Are My King (Amazing Love) Billy Foote
Your Grace is Enough by Chris Maher
At The Cross (Love Ran Red) Chris Tomlin
Description
Try the New Praise and Worship Music Drum Chart Bundle.
13 Praise and Worship Charts
Use for practice, shows or gigs.
All charts are in a zip file for your convenience.
After receiving your order, select zip file, open and save charts to your computer.
40 Days Matt Maher
Because He Lives – Amen Matt Maher
Draw Me Close to You by Michael Smith
I Know That My Redeemer Lives by David Haas
I Will Rise by Chris Tomlin
Lord I Need You by Chris Maher
Oceans (Where My Feet May Fail) Zion
One Things Remains by Ft Kristian Stanfill
Strength for the journey

 

by Michael John Poirier
This is the Day by Bob Hurd
You Are My King (Amazing Love) Billy Foote
Your Grace is Enough by Chris Maher
At The Cross (Love Ran Red) Chris Tomlin
Build your own chart with this drum music program Drum Chart Builder.
Drum Chart Builder is a professional drummers performance tool created by author Liz Ficalora, a professional drummer.
Build your own charts and setlists using this simple and easy software just like the ones in this store.
Used by professionals worldwide.
Visit DrumChartbuilder.com and start your free 14-day trial and start building your charts today.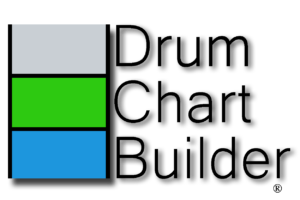 Learn how to chart a song. Purchase the book How to Write a Fast and Easy Drum Chart BUY NOW
How to Read and Play an Easy Drum Chart instructional video is included with your order.