Create An Artist Drum Chart Songbook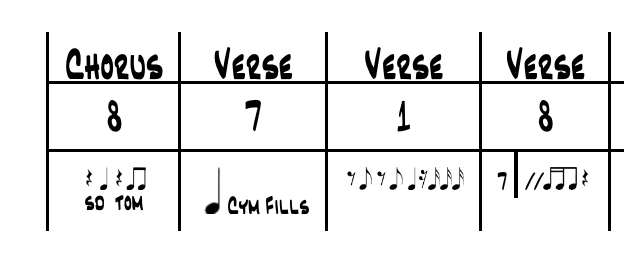 Print Your Charts.
Make An Artist or Band Drum Chart Songbook
Check out This Video
Learn how Debbie Flood, Nashville Drummer uses
Drum Chart Builder for her charts.
How many bands are you in? Do you have to learn 25 or more charts?
Try printing all your charts.
Take your charts to an office supply store and have them bind them together into a songbook with a spiral binding.
If your bands and artists change sets all the time, just print the charts on 3 hole paper and put them in a three ring binder.
This way you can change the order of your charts. Label the binder with the artist or band name.
Another great tip is to use dividers to separate your sets. Label each divider with a a set number.