Collect Email Address Of Songwriters And Artist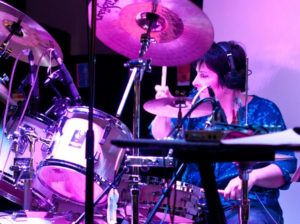 Collecting email address of Songwriters and Artist is a very effective way to keep in touch and keep you on their list of people to call when they are in need of a drummer.
Send out a monthly or weekly email to your list and keep in touch. Find out what they are doing and keep your name in front of all the other drummers who are trying to get the gig.
Write a quick and short email so you know they will read it if it is short and to the point.
Make sure that you create a short and to the point subject line so the songwriter and artist know that it is you and not junk mail.
Use these points:
Tell them where you are playing next
Tell them who you are playing with
Invite them to come out
Give them your phone number again and tell them to call if they can use your service.
Always have at least three links to your website.
This month, start to organize and collect email address of as many songwriters, band members, managers, producers, record label personnel, artists, composers, engineers, anyone that works in a studio, anyone that works for artist management.
Just about anyone that you meet who is in the music industry. Then create a simple email to keep in touch with your list. It is gold, take care of your list.